From Obscurity to Light
from Ballet Position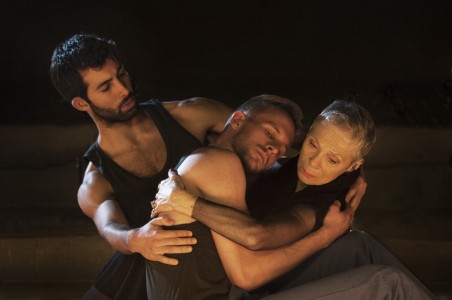 .
Hubert Essakow
From Obscurity to Light
As he prepares for his first major international commission in Düsseldorf, Hubert Essakow talks about life as a freelance choreographer.
Call it serendipity.
Had the great Lynn Seymour not been friends with Hubert Essakow's favourite actress, Sara Kestelman, he may never have made it to Düsseldorf.
But they were friends, and Lynn Seymour came to see Kestelman playing a speaking role in Essakow's Ignis at London's Print Room.
Essakow takes up the story: Click here.
Samsa was a travelling salesman and above it there hung a picture that he had recently cut out of an illustrated magazine and housed in a nice, gilded frame. John Doe. Corporation.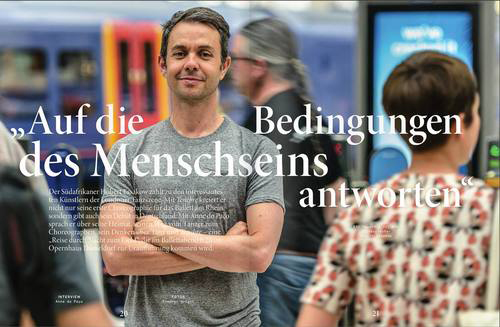 Responding to what it means to be human.
The Coronet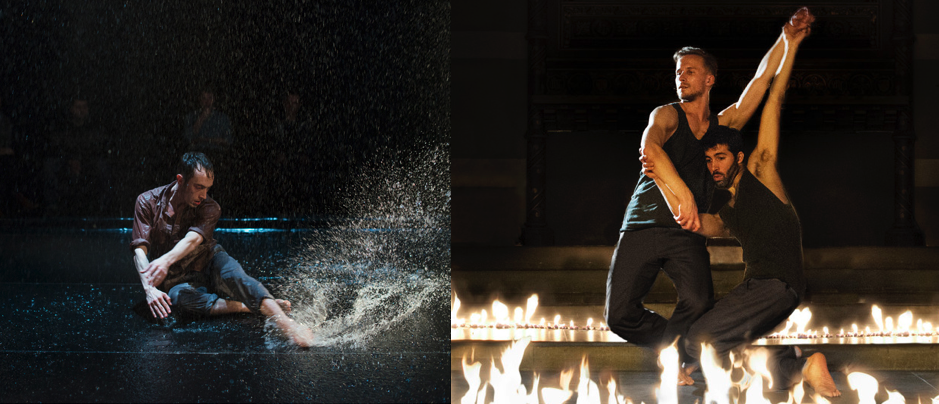 Flow, dancer Kieran Stonely photo Hugo Glendenning.  Ignis, dancers Jordi Calpe Serrats, Lukasz Przytarski photo The Print Room.